As some of you have noticed, I have been on a winter hiatus.
HOWEVER…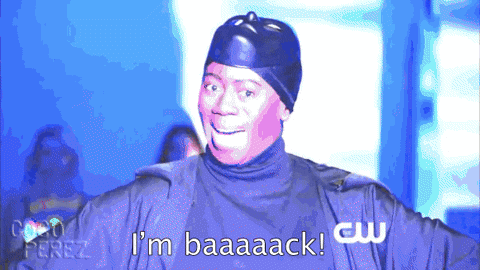 I have rejoined society and come out of hibernation to meet with local fashion designer STEVIE CROWNE to talk about his latest collection SS18 UNDERGROUND MONARCH (which I like to think of as a "Post-Apocalyptic Game of Thrones").
When I last saw Stevie Crowne, he was working like crazy in his basement studio to create sustainable reimagined street wear for the people.  A year later, passion still burning, the king has come out of the underground – quite literally (bye bye basement) – to claim his throne in the world of fashion.
This collection is a symbol of his upcome as a king of his own decisions and journey. For Stevie, this collection is also a revolution in the way he wants people to view themselves through the innovation of sustainable fashion. He wants his clientele and buyers to know that they are kings and queens, regardless of what society tells them. This is a collection of liberation, freedom, and transformation of the worst experiences into art.
Inspiration
Stevie Crowne's designs are inclusive and welcoming of all kinds of people. That being said, I wasn't surprised when he told me that a 12 year-old girl asking for a custom-made princess cloak was what inspired the birth of his collection.
From there, he was inspired to create UNDERGROUND MONARCH, a sophisticated and elegant street wear collection—a more refined version of what he typically does. He channelled his inner lady Diana, a real woman thrown in the monarchy, which he relates to very much.
FUN FACT: Celebrity Actor/DJ Kristian Nairn who plays Hodor from Games of Thrones happens to be a client and had a part to play in the early inspiration of the line.
The collection has some European details, particularly the fleur de lis, gold cording, embossing of paisley, high quality velvet, and some distressing.
I am wearing the REGAL BOMBER JACKET WITH BROCADE + SPIKE EMBELLISHMENTS DETAILED WITH GOLD SPLATTER and the SS18 UNDERGROUND MONARCH BEANIE which can be purchased HERE.
Although Stevie Crowne enjoys bringing his personal visions to life, he also welcomes new ideas by making custom designs for others. In fact, Kristian Nairn has custom jackets on the way, inspired from the SS18 UNDERGROUND MONARCH collection!
If you're looking for something authentic and unique, send an email to Steviecrowne306@gmail.com or visit his website.
You may also follow and like Stevie Crowne on social media:
Twitter/Instagram: @StevieCrowne
Facebook.com/StevieCrowneDesign